Let's just get this out of the way. I've been a huge fan of Smashing Pumpkins since I was 13 years old. The first time my former stepbrother (it's a long story) introduced me to Siamese Dream, I was hooked for life! However, I have never seen them live. The closest I saw them live was in 2016 when frontman Billy Corgan played The Paramount in Seattle — and it was billed as "Smashing Pumpkins." No band, just Billy unplugged. While it was great seeing him do an acoustic set, it wasn't the same as seeing the full band live. The only thing I had to see the full band live was my VHS copy of Vieuphoria. Yes, I had it on DVD, but a friend borrowed it and never returned it.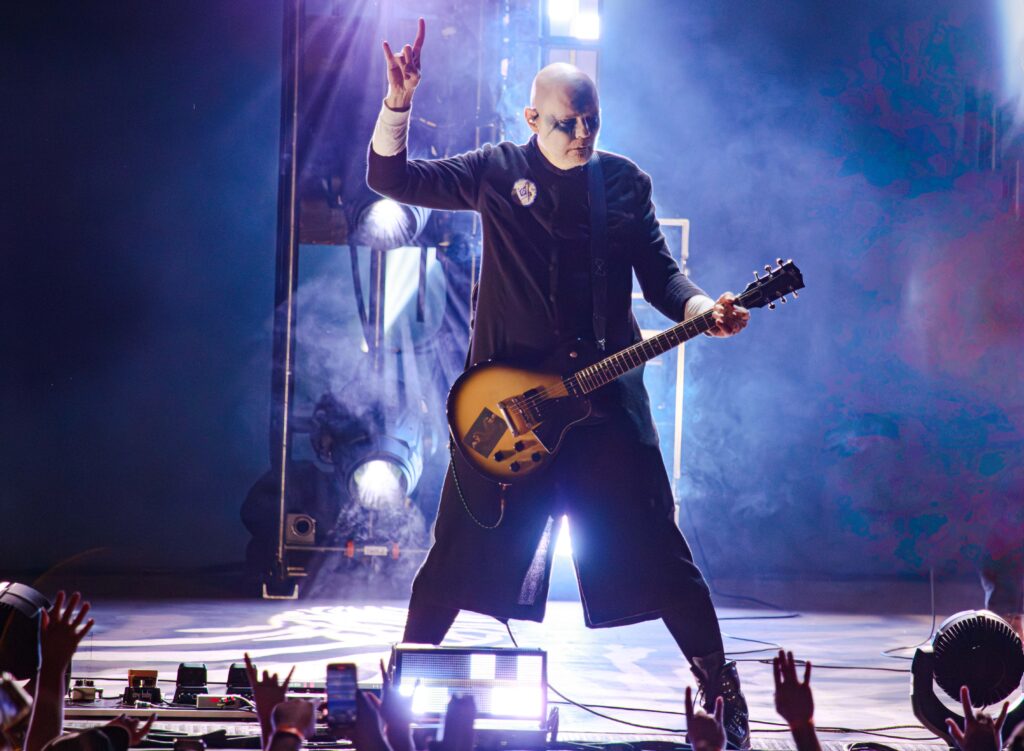 I was supposed to cover their show at Climate Pledge Arena last November. Unfortunately, due to a schedule conflict, I had to pass. But when they announced that they were coming to White River Amphitheater in August, I had to make it a priority to finally experience The Pumpkins live. 
And I wasn't disappointed! Yes, the band has gone through some lineup changes — however, guitarist James Iha (who had a falling out with Corgan and refused to work with him) and drummer Jimmy Chamberlain are back in the band, along with a guitarist Jeff Schroeder who joined the band in 2007. Sadly, original bass guitarist D'Arcy Wretzky has not joined the band and it's looking like the odds of that happening in the future are very slim. But Katie Cole — who is a touring musician with the band would be an awesome permanent addition on bass.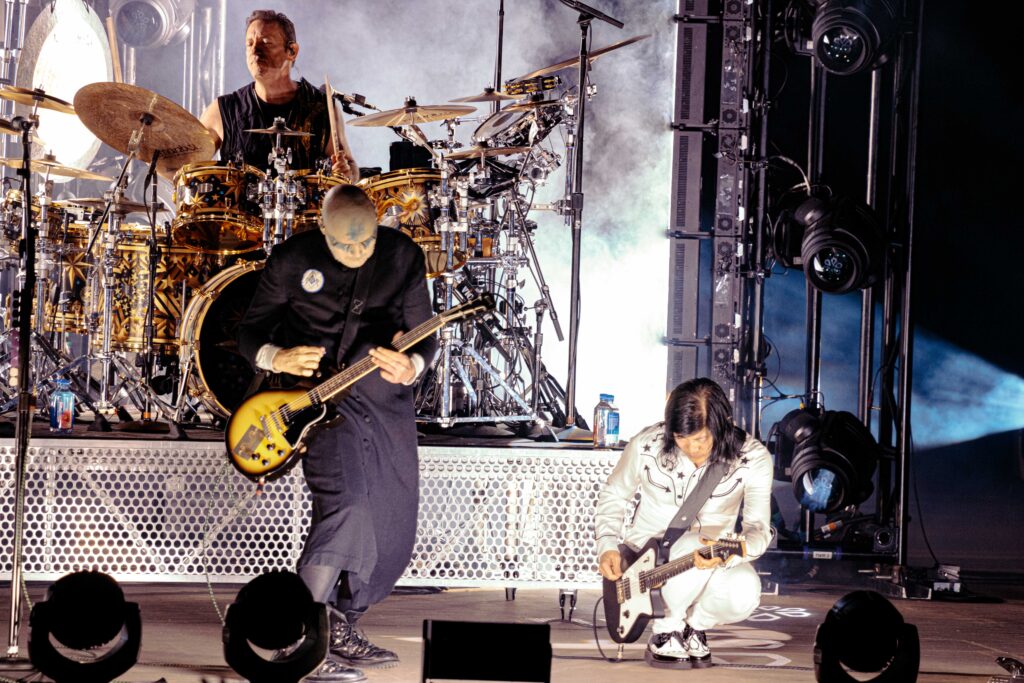 The tour which was titled "The World is a Vampire Tour" in regards to their hit song Bullet With Butterfly Wings — off of their epic 1995 double album Mellon Collie and the Infinite Sadness brought back a wave of 90s nostalgia that made me ecstatic. Though most thought that Smashing Pumpkins would tour in support of their latest album Atum: A Rock Opera in Three Acts, this tour was more of a greatest hits tour as the band played most of their earlier stuff. I was very shocked to see them play stuff from the very underrated Zeitgest album (Doomsday Clock)– which is not available on Spotify, and finding a used copy on CD is a bit pricey.
Overall, this was one of the best shows I have seen this summer and it was well worth the wait to finally experience Smashing Pumpkins live.