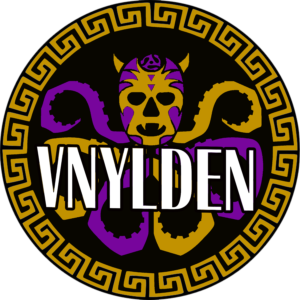 Bongholio VNYLDENATION,
As many of you know, VNYLDEN hasn't been updated in a while. Though we had not planned on this happening — it doesn't help that I have been busy.
As many of you don't know, I was attending Central Washington University full time (I graduated last June) and also working as a freelance photojournalist. I thought that I could handle three things at once, sadly, it ended up being more than I could take. However, Mike Baltierra stepped up and ran things while I was busy. To that, I can't thank him enough for doing so.
But that doesn't address the real issue, and that is what is going on with VNYLDEN? I'm not going to lie, VNYLDEN is in need of a major facelift. Since we opened up shop, we have lost the majority of our staff as they moved on to other projects, or life got in the way. As a matter of fact, the only people that are still here are Mike, Chris [Esty], and myself. Later this year we suffered another setback with our host GoDaddy permanently blocking access to our photo gallery. This was unexpected, and also extremely irritating as this was not the first time we have had issues with GoDaddy.
However, there is some good news. VNYLDEN will be up and running, and better than ever in 2020! In the next few months, I will be making some changes to VNYLDEN.com. This will include moving over to a new host, integrating our video and audio content to the website, new potential partnerships, and the most important update of all, a new layout! We're still on target to launching VNYLDENCast — which is the podcast version of VNYLDEN Radio. By all means, VNYLDEN is not going away anytime soon!
Stay tuned, 2020 is going awesome!
Xander Ramone